Giving Platelets
In addition to giving blood, you can also save lives by donating platelets. Platelet donations are tremendously important, as they go to patients that are often in critical circumstances. Your donation helps those in our community who need it the most.
What are platelets?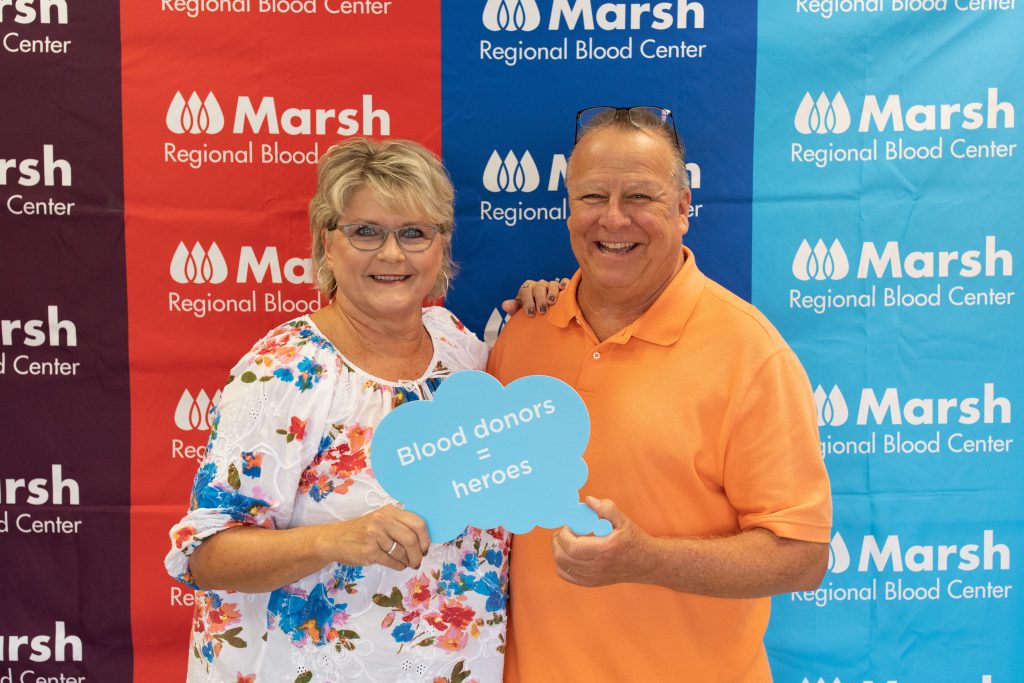 Platelets are what prevent bleeding and cause blood to clot.
They're often used in treatments for patients with cancer, leukemia, aplastic anemia and other diseases that suppress the body's natural ability to produce platelets.
Platelets can also be used during trauma cases and surgeries when bleeding needs to be stopped. They're a crucial component in aiding both the region's patients and caregivers.
Doesn't a normal donation include platelets?
Your typical whole blood donation does include platelets. However, a platelet donation contains 8–10 times as many platelets as a regular blood donation, providing even more benefit to our local patients.
Platelets are only available for transfusion for five days, so there is always an ongoing need for donors.
How does a platelet donation work?
When you donate platelets, we use a special machine to draw blood from your arm and separate the platelets from the blood in a process called apheresis. The machine then returns the blood and other blood components to your body.
The entire process, including a quick health questionnaire, takes about two hours. During your donation, you can watch television or a movie, read a magazine or book, or just relax.
Because platelet donations take a bit longer than your typical blood donation, we do always pre-schedule platelet donations for your convenience. You can schedule an appointment by calling your local blood collection center.
Your body replaces platelets within 24 hours. You can also donate every 7 days, up to 24 times each year!