When you give blood, you should know your gift is staying close to home to help your friends and neighbors. And when you need blood, you can take comfort the blood you receive has been donated in our region and has been rigorously tested. We think you will agree those are great reasons to donate blood at Marsh Regional Blood Center today.
 It's simple.
You will be asked to complete a simple questionnaire to help ensure your donation will be safe for you and the recipient of your blood.
Before you donate, Marsh Regional staff will test your blood pressure, pulse, temperature and red cell level.
It's quick.
The entire process takes less than one hour.
The time of actual blood donation is only eight to 10 minutes.
It's safe.
Every Marsh Regional Blood Center phlebotomist is a trained professional.
All blood bags and needles are sterile and used only once, making it impossible to contract any disease from donating.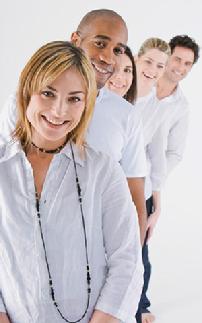 In order to safely give blood, you must meet the following basic donor eligibility requirements. Prospective donors must:
Eat a well-balanced meal within four to six hours of your donation.
Weigh at least 110 pounds.
Be at least 17 years of age. Individuals who are 17 years of age must provide written parental consent when donating on a mobile blood drive.
Be generally healthy. You should not have a cold, sore throat, fever, flu or fever blisters within three days of your donation. If you don't feel well, you should not give.
You should NOT donate blood if any of these statements apply:
You are currently taking an antibiotic for an infection or have taken an antibiotic within the past seven days.
You have not eaten a well-balanced and substantial meal within four to six hours of your donation.
You have a history of hepatitis, heart disease or most cancers within the last five years.
You have had a blood transfusion or accidental needle stick within the past 12 months.
You have had a tattoo from a state-licensed facility less than three months ago.
You have had a major surgery in the past six months or pregnancy within the past six weeks.
You have ever had a positive HIV test or had sex in the past 12 months with anyone who has had one.
You have ever used illegal IV drugs or had sex in the past 12 months with anyone who has done so.
You have received or given money or drugs for sex since 1977.
You are MALE and have had sex with another male since 1977.
You are FEMALE and have had sex in the past 12 months with a male who has had sex with another male since 1977.
As a token of our appreciation for your gift of life, you will receive complementary refreshments and a free T-shirt or other item after your donation.
If you are interested in becoming a blood donor and have questions about these requirements or anything else, please contact us at (423) 408-7500.