COVID-19 & Blood Donation
The well-being and health of our local donors and volunteers is always our top priority. During these challenging times, Marsh Regional Blood Center is following all COVID-19 safety guidelines issued by the CDC and FDA to ensure that you are safe with us while saving lives.
Is it safe to donate blood during the pandemic?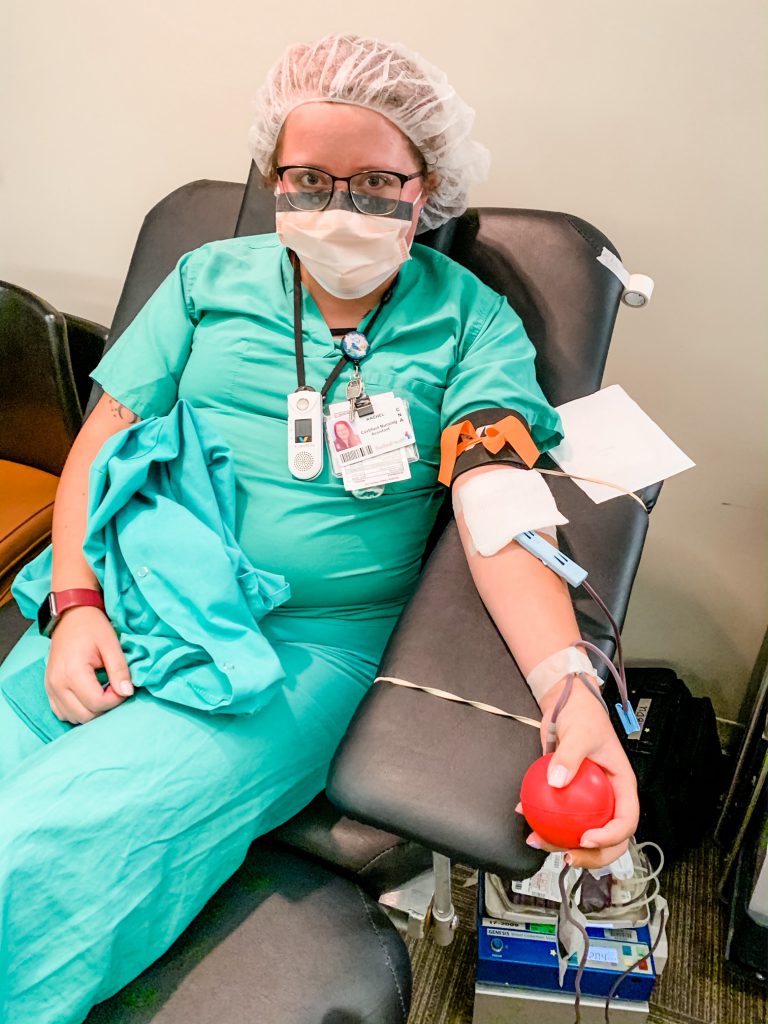 COVID-19 doesn't pose any known risk to blood donors during the donation process or from attending blood drives. Marsh is taking all necessary steps to prevent anyone who might be feeling unwell or running a fever from reaching our donor areas.
We have implemented the following stringent safety protocols to ensure the safety of all donors and team members:
All donors are required to wear a mask or face covering.
All team members are required to wear surgical masks.
Educational materials for donors are now all disposable.
We frequently clean all high-touch surfaces and waiting areas.
All beds are disinfected after each use.
We encourage hand sanitizer use throughout the donation process.
We encourage social distancing with proper signage and traffic flow guidance.
Marsh Regional Blood Center continues to take appropriate measures to reduce any potential exposure to COVID-19. This includes extra disinfection and sanitization efforts, as well as additional physical distancing precautions whenever possible.
How long must I wait to donate blood if I've had COVID-19?
An individual must be free of any COVID-19 symptoms for at least 10 days before they are eligible to donate blood.
If you received a positive diagnostic test (nasal swab test) for COVID-19 but never developed symptoms, you must also wait 10 days before you are eligible to donate blood.
How soon can I give blood after my COVID-19 vaccination?
As long as you are feeling healthy and well, there is no required wait time time after you receive a COVID-19 vaccination, including a COVID-19 booster shot.
If you do not know the manufacturer of the vaccine you received, you must wait 14 days before donating blood.