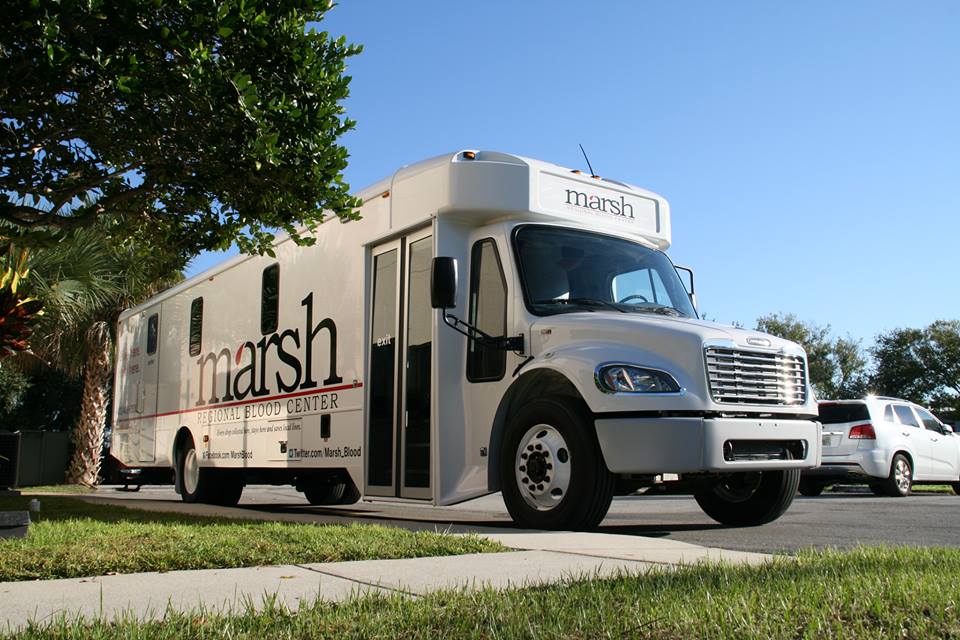 In order for Marsh Regional Blood Center to meet the blood needs of Northeast Tennessee and Southwest Virginia, a steady flow of local collections is needed. While individual donations given at our collection centers are a key component to maintaining adequate blood supplies, the majority of Marsh Regional's blood donations are given by groups on one of our four bloodmobiles.
Our bloodmobiles travel throughout the region visiting local businesses, churches, organizations and civic groups who host these drives. We always need additional locations to host blood drives, and most groups who have at least 20-25 individuals interested in giving blood can serve as a host site.
Marsh Regional has a recruitment professional dedicated to scheduling mobile blood drives. Once you determine a blood drive is right for your group, we can help provide you with all necessary information, resources and materials to advertise and host a fun and successful event.
If your business or organization is interested in helping fill this critical role and supplying our region's blood needs, please contact Marsh Regional by using the form at the left or by calling (423) 408-7500